A-286 Round Bars Manufacturers, A-286 Round Bars Dealers, A-286 Round Bars Stockist in India.
A-286 round bars (s66286) is an iron-base superalloy bar ideal for applications requiring higher strength and resistance ability up to 1300 deg f. Also, these are suitable for lower stress applications at higher temperatures. These round bars have heat and corrosion-resistant ability due to its austenitic iron-base structure which can be age-hardened to an elevated strength level. These bars are utilized for low-temperature applications where ductile, non-magnetic high strength material properties are required at temperatures ranging from higher room temperature to down temperatures up to -320 deg F. These bars can be used for nominal corrosion in the sea watery applications. These bars are produced by refining and vacuum induction melting; other methods are vacuum arc or electro slag remelting procedures. These may be used to further refining of the material.
Types of A-286 Round Bars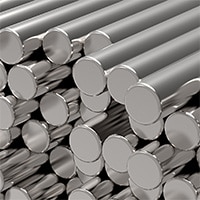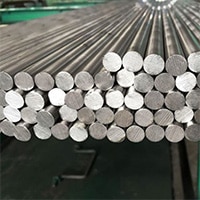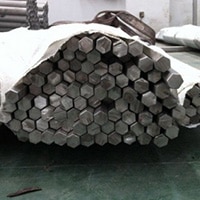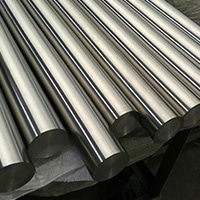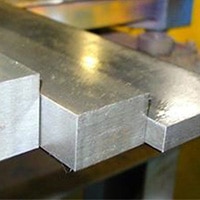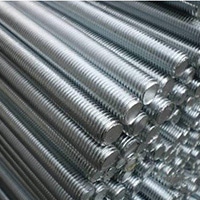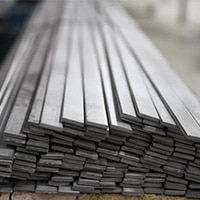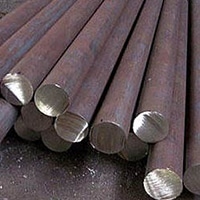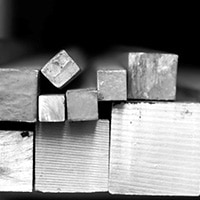 A286 Round Bars Specification :

Standard : EN, DIN, JIS, ASTM, BS, ASME, AISI

Range : 3.17 MM TO 350 MM DIA

Length : 1 to 6 Meters, Custom Cut Lengths

Round Bars : Outside Diameter in the range of 4mm to 500mm

Bright Bars : Outside Diameter in the range of 4mm to 100mm

Hex Bars : 18mm – 57mm (11/16″ to 2-3/4″)

Square Bars : 18mm – 47mm (11/16″ to 1-3/4″)

Form : Round, Square, Hex (A/F), Rectangle, Flat, Billet, Ingot, Forging Etc.
UNS S66286 Round Bars Chemical Composition

| C | Mn | P | S | Si | Cr | Ni | Mo | Ti | V | Al | B | Co | Cu |
| --- | --- | --- | --- | --- | --- | --- | --- | --- | --- | --- | --- | --- | --- |
| 0.08 max | 2 max | 0.025 max | 0.025 max | 1 max | 13.5-16 | 24-27 | 1-1.5 | 1.9-2.35 | 0.10-0.50 | 0.35 max | 0.003- 0.010 | 1 max | 0.50 max |

A286 Rods Mechanical Properties

| Grade | 0.2 Proof Stress (min) | Tensile Strength (min) | Elongation (min) |
| --- | --- | --- | --- |
| A286 | 95 ksi (965 Mpa) | 140 ksi (655 Mpa) | 12% |

Client Projects For Our Products in India:

Plus Metals has a wide range of INVAR 42 Cold Drawn Strip and Sheet suppliers in India. We are suppliers of Inconel Alloy Strip and Sheet that are used by chemical industry. INVAR 42 Strip and Sheet are used in different industries all over India. We are suppliers of Inconel Alloy Strip and Sheet used in Construction, Defence, Ship Building, Marine Applications, Chemical, Power Generation Application. We Plus Metals are suppliers of Inconel Alloy Strip and Sheet in Mumbai, Delhi, Rajkot, Pune, Chennai, Ahmedabad, Gujarat, Coimbatore, Hyderabad, Surat, Vadodara and other major cities in India.

| Product supplied | City |
| --- | --- |
| INVAR 42 Strip for Aerospace industry | Ahmedabad, Gujarat |
| ASTM F30 INVAR 42 Strip and Sheet supply | Gujarat |
| INVAR 42 Strip and Sheet for Defence | Banglore, Karnataka |
| INVAR 42 Sheet for Transport | New Delhi, Delhi NCR |

Plus Metals - Suppliers of 17-7PH Round Bars in India

We are a famous INVAR 42 Strip and Sheet supplier and INVAR 42 Strip and Sheet exporter in the steel market industry worldwide. Our specialists make steps towards improving the statement of offering standard quality materials. Hot Rolled INVAR 42 Strip and Sheet is standard moderately across the world as a low-weight and high-strength material, which has more or less 70 percent of steel in it. Plus Metal has a wide range of high-quality products. Plus Metal is India's leading importer supplier dealer and exporter of Inconel Alloy products. We are leading INVAR 42 Strips and Sheets supplier in Mumbai, Delhi, Kolkata, Nashik, Hyderabad, Gujarat, Ahmedabad, Bangalore, Chennai, Haryana, Surat, Pune, Vapi, and other major Indian cities.

Suppliers in India - Plus Metals

We are Suppliers in India. We, Plus Metals are well-known Suppliers in Mumbai, Delhi, Rajkot, Pune, Chennai, Ahmedabad, Gujarat, Coimbatore, Hyderabad, Surat, Vadodara and other major cities in India. We are India's leading INVAR 42 Strips and Sheets Suppliers. We provide INVAR 42 Strip and Sheet price list in india. We have our sales offices in different cities of India. Our head office is located in Mumbai and we supply INVAR 42 Strips and Sheets to all major cities of India from Mumbai.

City We Supply In India
Bengaluru
Mumbai
Chennai
Hyderabad
Kolkata
Pune
New Delhi
Ahmedabad
Jaipur
Surat
Salem
Gandhinagar
Bhiwandi
Tiruppur
Sivakasi
Jamnagar
Thiruvananthapuram
Rajahmundry
Bhubaneswar
Vijaywada
Firozabad
Bokaro Steel City
Rajkot
Bharuch
Panna
Raipur
Cochin
Ludhiana
Panipat
Durgapur
Peenya
Pimpri-Chinchwad
Channapatna
Kharagpur
Nashik
Bareilly
Varanasi
Haldia
Rourkela
Bangalore
Moradabad
Indore
Visakhapatnam
Trivandrum
Pithampur
Dibrugarh
Angul
Gwalior
Coimbatore
Kannur
Nagpur
Vadodara
Rudrapur
Noida
Agra
Bhagalpur
Jamshedpur
Bhilai
Lucknow
kanpur
Thane
Bhopal